Kinda forgot this existed! *headdesk*
In my defence, I've been busy. MONOGAMOUSLY busy, even. *shocked expression*
I got caught up in the excitement around the release of Truly Myrtle's Floozy cardigan pattern and wondered if I could, perhaps, actually, not only knit but FINISH a 4-ply cardigan? So off I went and ordered the thoroughly gorgeous Sockmatician yarn from Skeinz. And then I knitted and knitted and knitted (and purled and purled and purled, ugh) until I DID IT. And it fitted and everything! I'm so in love with this thing.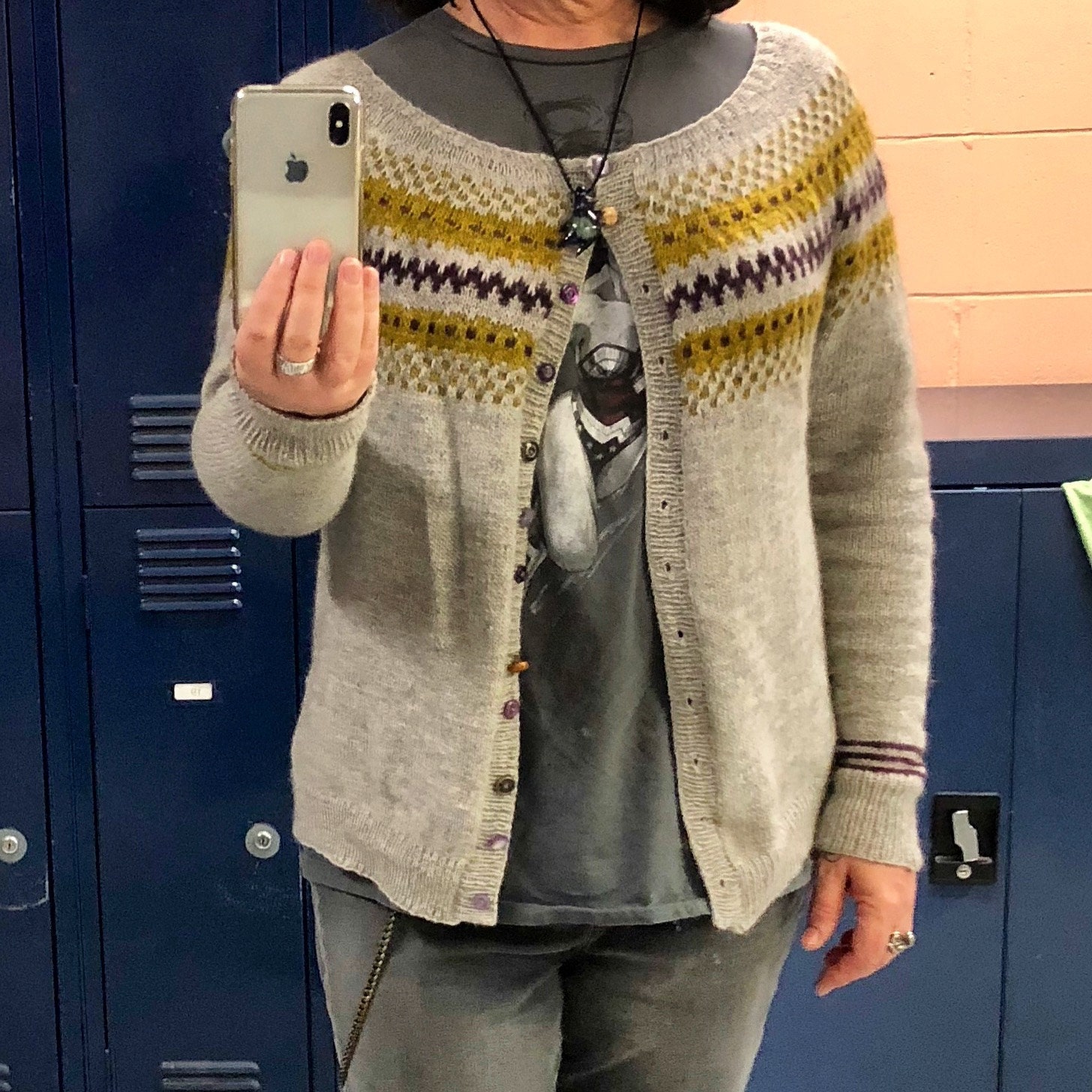 It made me realise that there was somewhat of a gap in my wardrobe where cardigans are concerned, and I enjoyed this pattern so much (Libby's patterns are extremely well written, I recommend them highly) that I decided to knit another Truly Myrtle cardigan, the Timely. To make this one even more fun I dyed some of my Punk It Up sock yarn especially. Here it is in progress: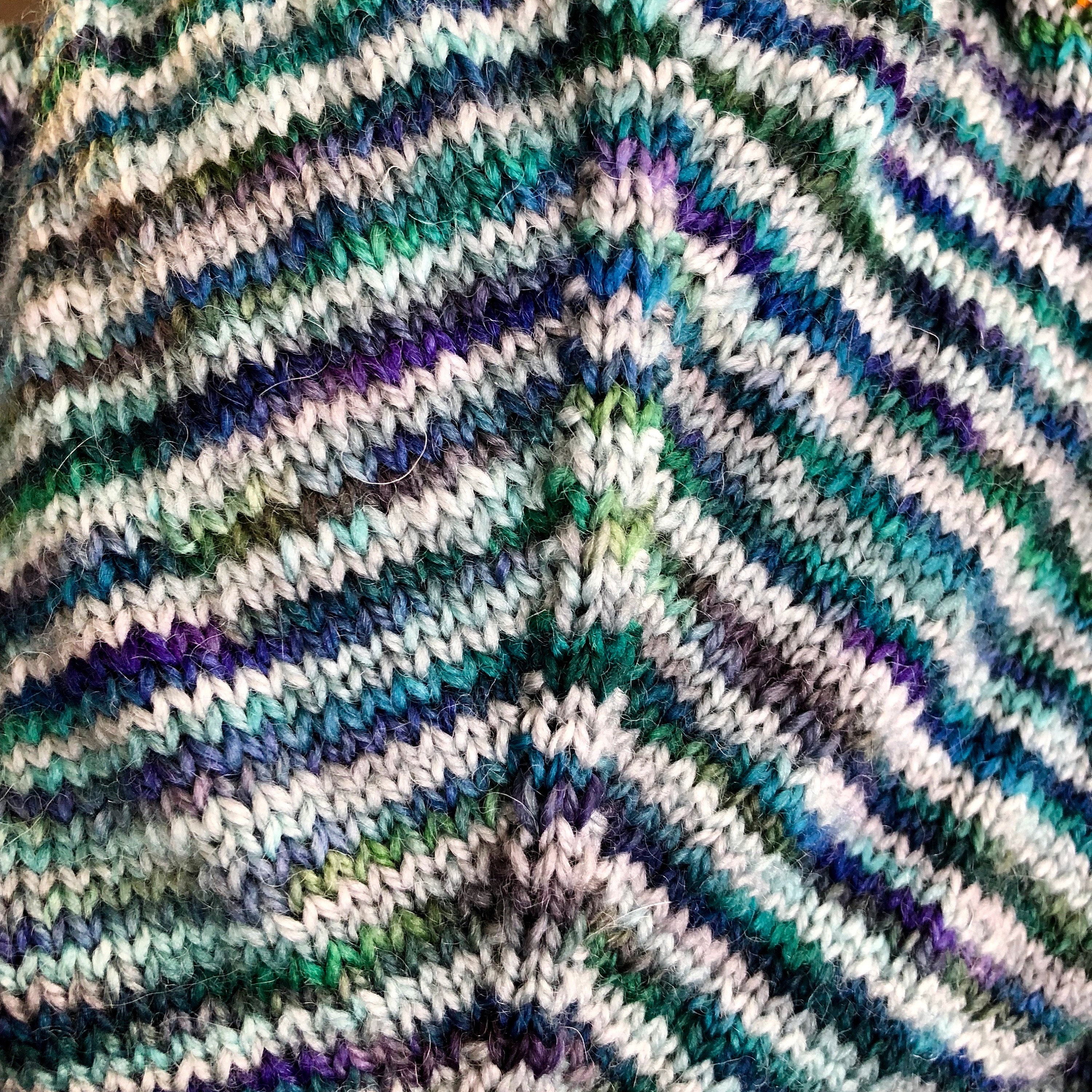 I'm SUPER happy with these colours and will dye some more for the shop/put my unused skeins in the shop at some point. You know what? I'm getting better at purling too. Turns out all I needed was a whole lot of practice! :)  I must admit to not being completely monogamous on this one though, as I'm also trying to finish my giant Stephen West Marled Magic shawl, which has been waiting for the i-cord bindoff and weaving in of a crapton of ends. I hope to take them both to the Fibre Fiesta later this month.
I will have a stand at this show along with 14 or so other indie makers. It's a new show and we'd all appreciate your support (plus there is going to be heaps of luscious hand-dyed yarn, so really, what's not to love!) Julie, the organiser, is also behind the fantastic Wool on Wheels travelling yarn shop, which for a business as small as mine has proved hugely important and  a really big boost.
 If you saw me last at Woolfest in May you might be confused by my stand's "new look". At Woolfest I was trying out a sort of a steampunk theme for the business, but it didn't really fly as well as I'd hoped, so the past few months I've "rebranded" into Stitchpunk Ltd. I will have banners up with the shop logo, so  won't be too hard to find ;) Hope to see you there!